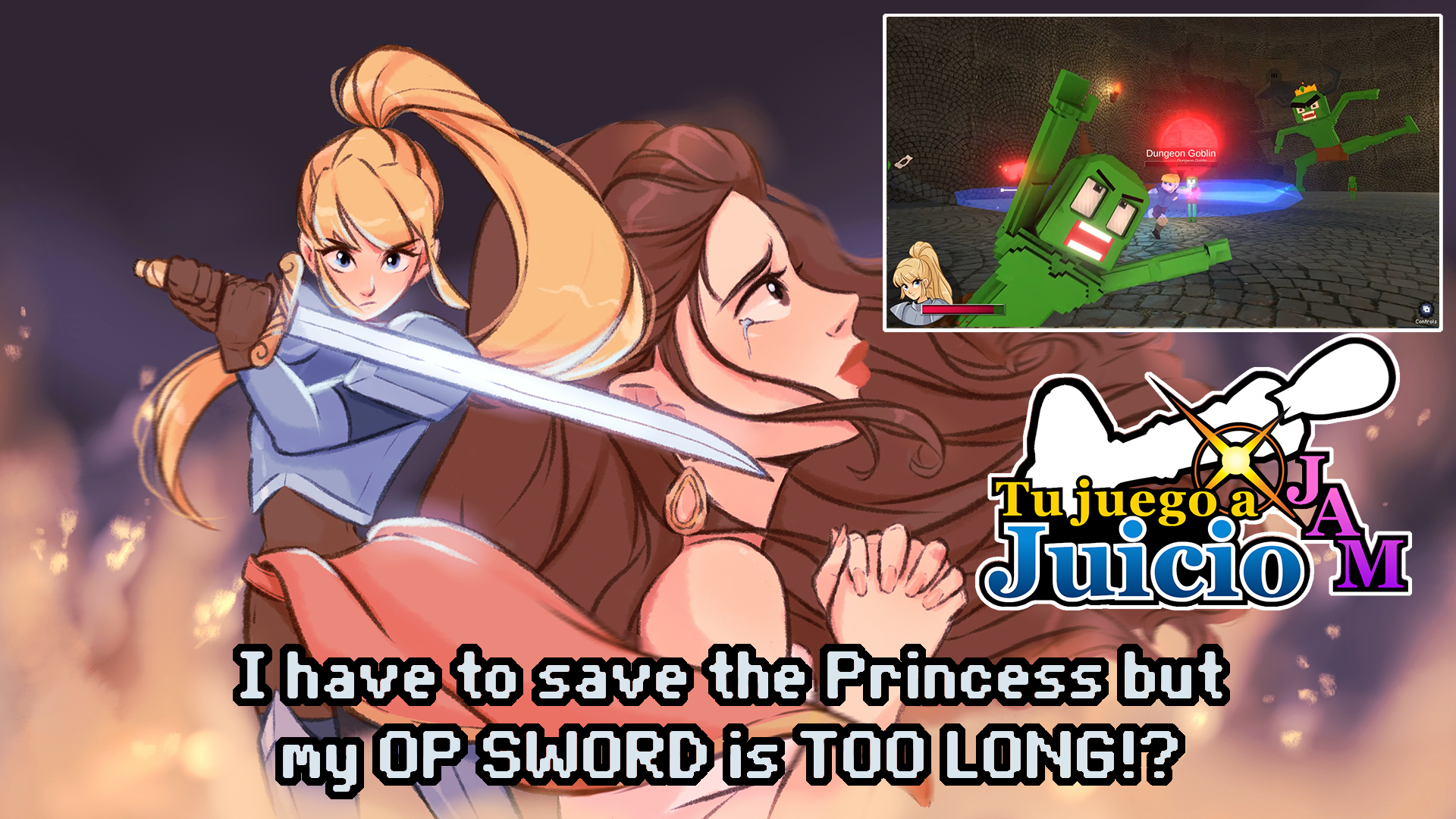 I have to save the Princess but my OP SWORD is TOO LONG!?
A downloadable game for Windows
Gamepad Recommended (Tested on an XBOX360 gamepad)

Story:
"Your Princess has been kidnapped! You go immediately to her rescue but you forget your weapon at home! It's too late to go back now but, luckily, a fallen knight left a magical sword for you. It's Overpowered but it also ELONGATES NON-STOP!

Can You Save Your Princess with this Inconveniently Long Sword?"
Features:
-Less than 5 Stages of fast-thinking action and strategic dodging .

-A beautiful cinematic ending.
-Professional-grade Illustrations by the Wonderful Maria Guasch

https://www.instagram.com/maki.artist/

Controls: (You can press the "Back" (or Select) button on your controller for in-game instructions)
Move: Left Joy/ WASD
Look: Right Joy/Mouse
Jump: A/Space

Attack: X / LMB
Roll Dodge: B/RMB
Target Enemy: Right Joy Button/ Shift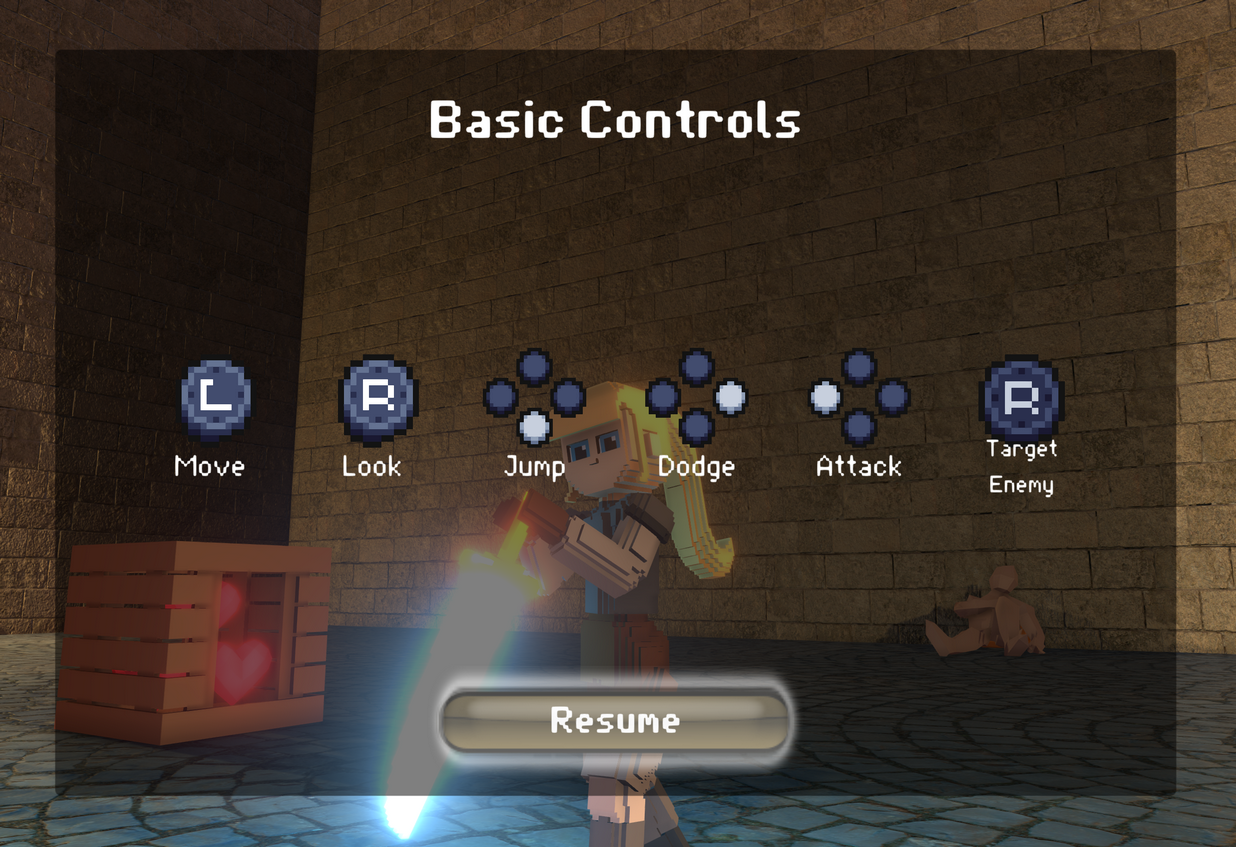 Additional Controls:
-Zoom In/Out: Up/Down on the D-Pad or Up/Down arrow keys

-Press Start/ESC to pause (And change settings like inverted camera controls, motion blur, frame rate limitation, game speed, etc.)

Debug (Cheats):
-You can press Left or Right on the D-Pad or arrow keys to go to the previous or next level. They Loop so be careful not to spoil the ending for yourself by pressing left!

Download
Click download now to get access to the following files:
I have to save the Princess but my OP SWORD is TOO LONG! 2021 09 22.rar
103 MB